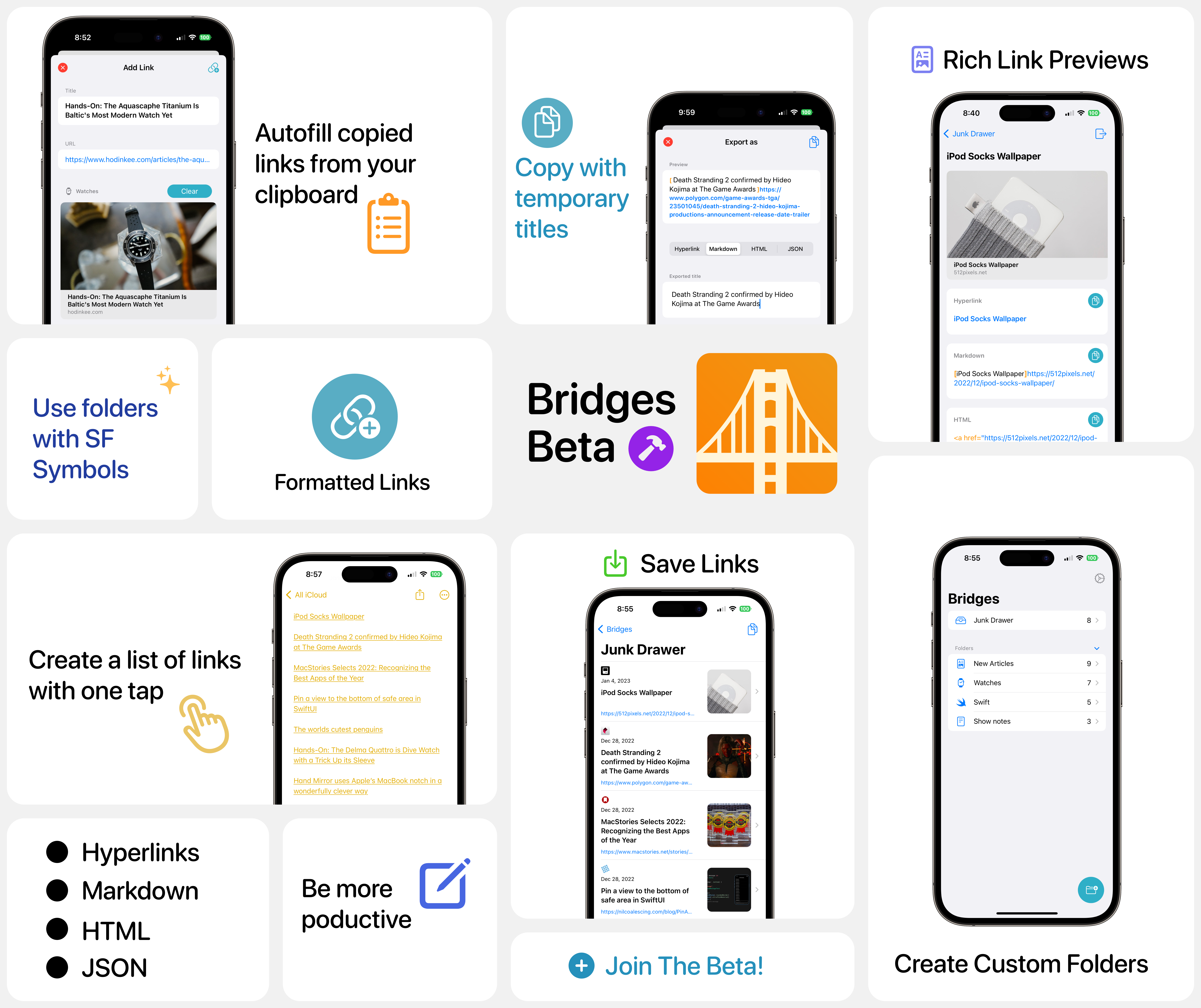 Bridges Beta
Today I am launching the first beta of my new app Bridges! It is the link formatting app that I've always wanted for myself. I've written about it here before but I wanted to give a more detailed overview.
When I had my podcast Everyday Robots I would spend lots of time collecting links for show notes. Assembling topics to talk about and keeping a list of references. When it came to publishing the show I wanted all the links to be in a nice format with custom titles. Just like many podcasts I listen to and enjoy. The problem was doing this was both tedious and often had me doing the work twice.
The show notes that were shown on podcast players were using hyperlinks. While the shows website needed all the links in markdown. As I was doing the show notes every week I knew there should be a better way to do this. I started looking for apps that could help and found some that were close but nothing that felt quite right. I started to also think about writers and bloggers. Surely they run into this problem too.
So I started to formulate the idea for Bridges. I needed something that can hold a lot of links in a folder and help keep them organized. I would want to make as many folders as I needed. Setting custom titles should be easy. The app should have a fast way to copy all the links in a folder with the format I want. And in its detail view you should see a nice rich preview of the link with multiple formats for you to copy and use.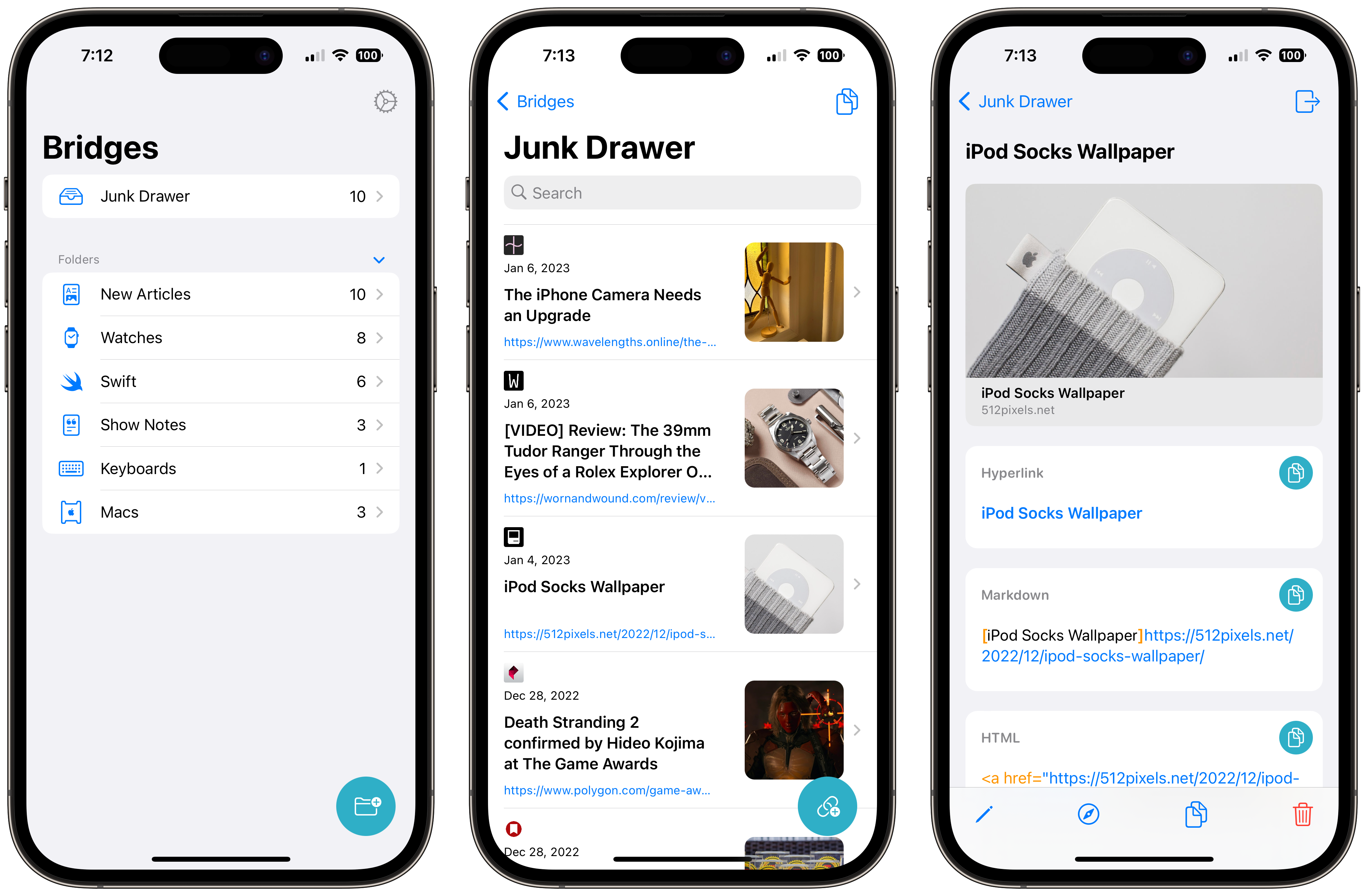 This would be the first steps to help make this routine a joy and not a chore. The formats the app makes for you are: Hyperlinks, Markdown, JSON, and HTML. More can be added but I figured I'd start with these to be most useful.
The app has a top folder that is labeled as a junk drawer. This can be a catch all for any links you wanna save but don't have a specific folder for. Creating custom folders lets you give them a name and a custom icon with any SF Symbol you want.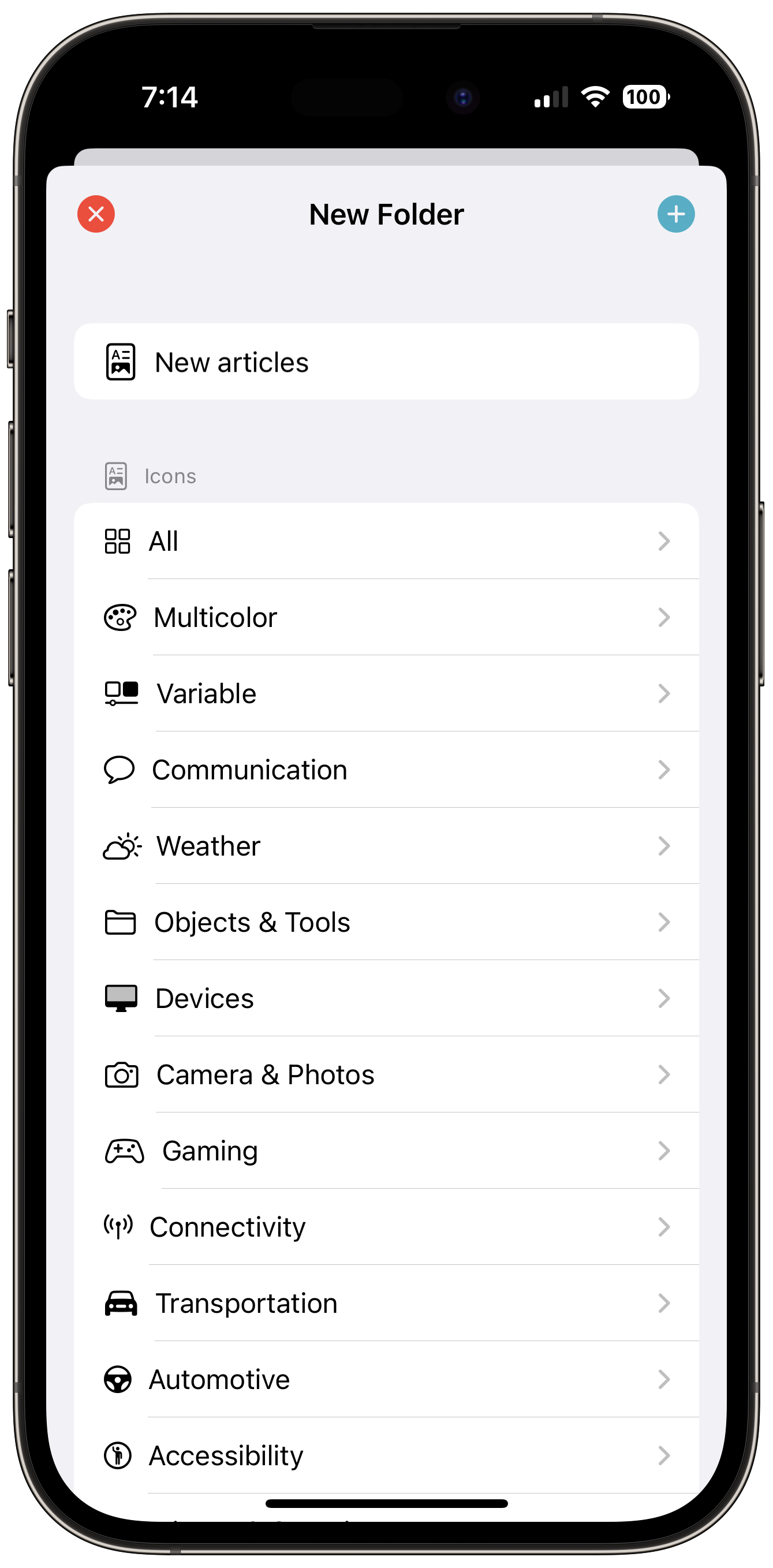 Adding links to a folder is quick and easy. The app asks your permission to paste from your clipboard and if granted will auto fill the link into the text box. After that you will get a rich preview of the link you added and it will preload the custom title as the link title. You can change it if you like but this gives you a quick way to save links. In the detail view you also can change a link title later on.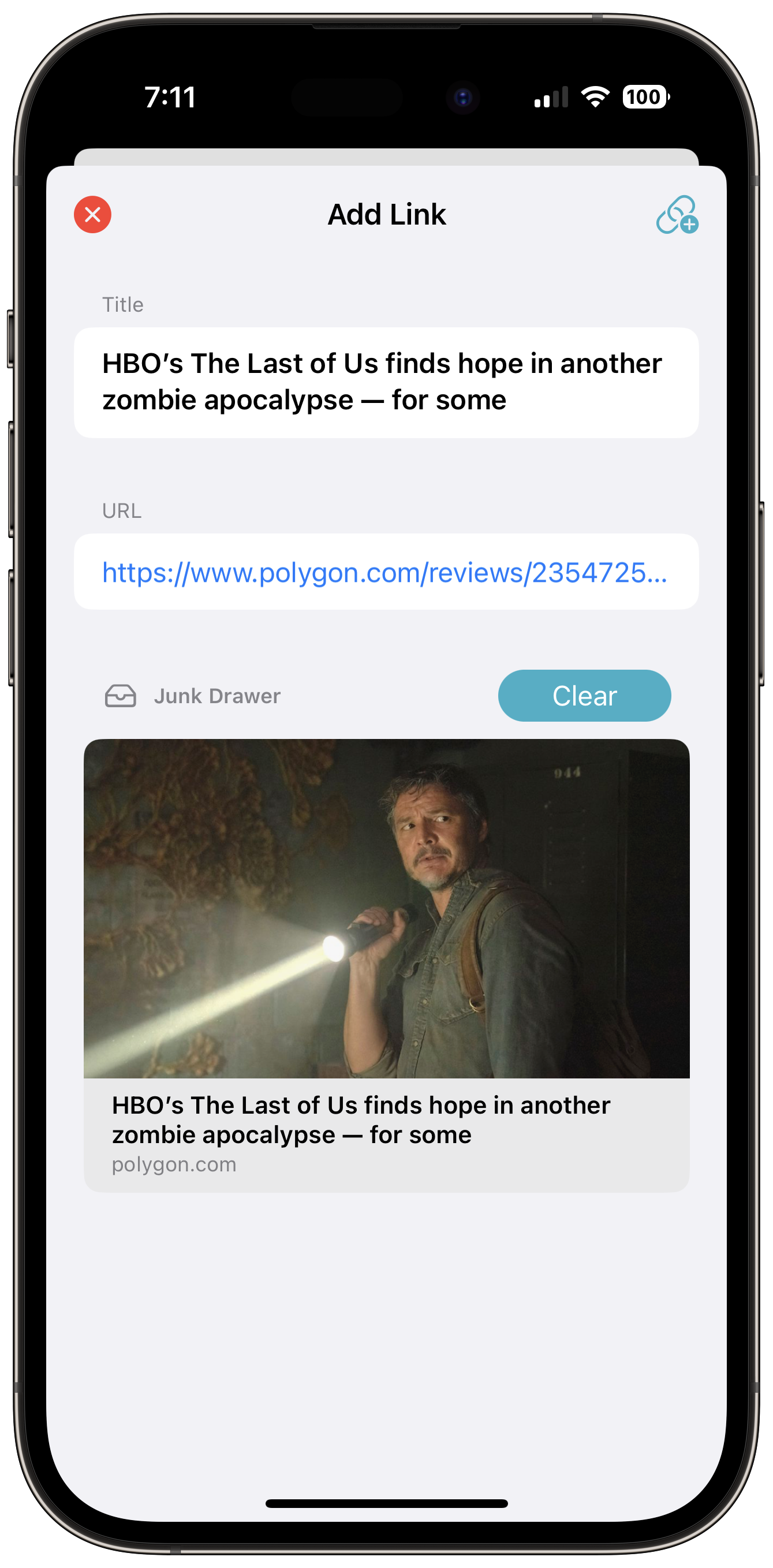 One more thing I thought would be useful would be an export as feature. Often times I would see blog posts or articles with hyperlinks like "download here" or "click here". So in Bridges you can also edit a custom title and export the format you need but keep the original title in the app when your done.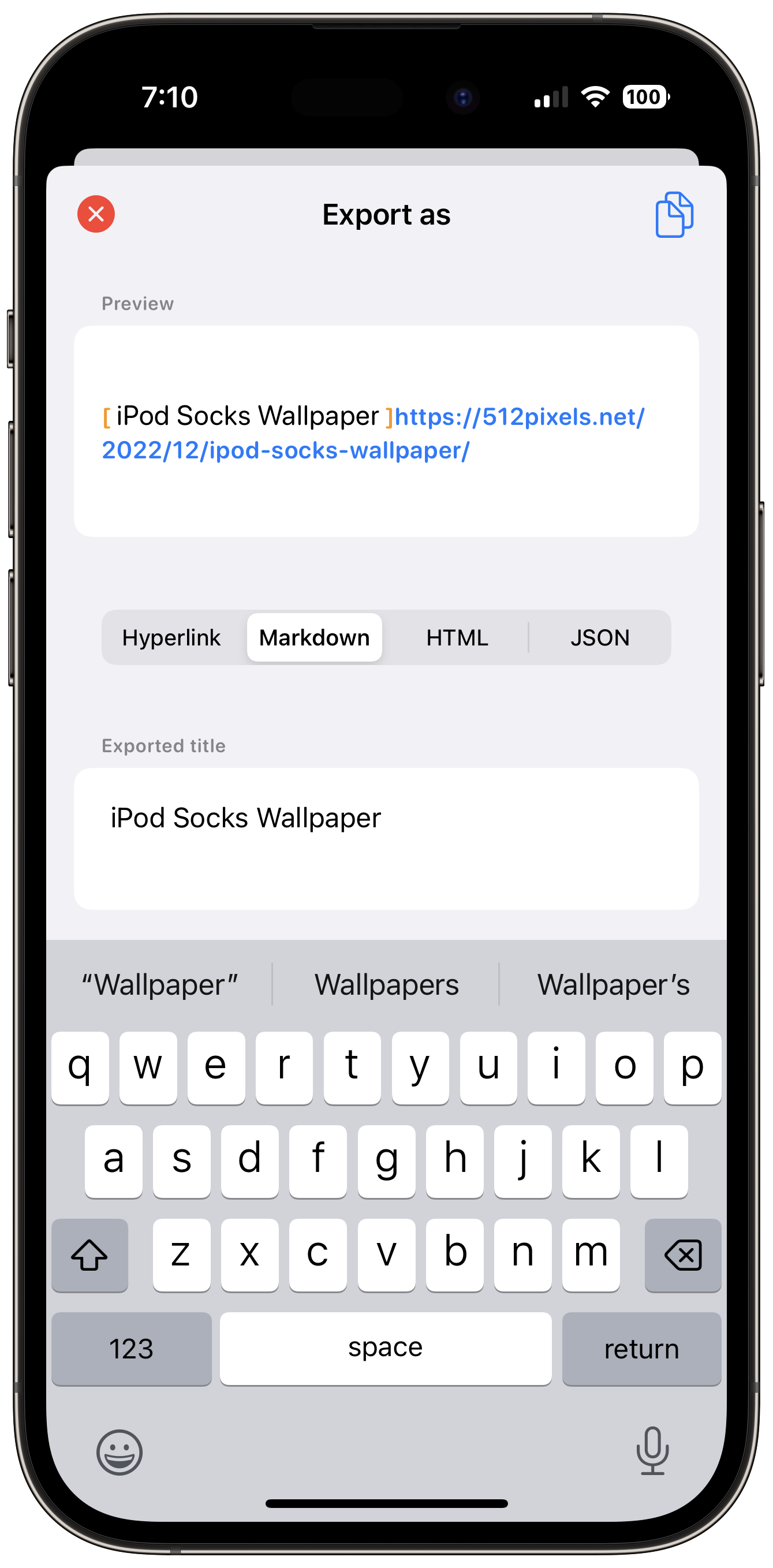 One small thing that also seems to be an iOS 16 change is pasting from the clipboard. Apple has made the process more transparent which is good for user safety. But for the app to autofill items when adding links it needs to ask permission to do so. At the moment it may ask more than once but this can be stopped if you change the apps paste settings in the system settings app. If you set the setting to allow it stops asking permission. I included a way to jump to this screen in the settings view. That way when you want to add a link it will be as fast as possible. Making it faster would be making a share sheet extension and I plan to build that into the app as well.
There are still many features and ideas I have for it. But rather than wait till it's multi platform or does more I think it's important to share it and see what people think. So I started to piece everything together and am thrilled to share this first beta of the app.
So if you like the idea of the app or feel like it would be useful for you download the beta and check it out. If you have any feedback let me know at feedback@bridgesapp.app. I'm really excited to share it and will post more updates as the app progresses. Be sure to also follow the apps Mastodon page bridges@indieapps.space.